6 drawings of Texel icons that you will encounter in the nature of this beautiful island.
The collection is made in collaboration with Nieuw Leven Texel, a luxury group accommodation on Texel. Via Natuurvol Wonen, a point of sale, they came in contact with my drawings. They thought it would be nice to have a special Texel series made for their new group accommodations.
Nieuw Leven Texel
The Texel family company Nieuw Leven contributes to the quality of life by creating permanent group accommodations that give visitors a perfect place to enjoy the nature, rust and space of the island..
To take this feeling home with you, this collection has been created in collaboration with inkylines. With these illustrations we try to capture the versatility of the colorful nature in black and white, which hopefully will get a nice place in your interior!
The lighthouse of Texel
The lighthouse is the main attraction of Texel and is located on the northernmost tip of the island. Built in 1863, 20 meters high and 118 steps!
Cow parsley
Cow parsley owes its name to the fact that a whistle can be made from the stem.
The texelaar
You'll see a lot of sheep, when you're at Texel. There are about as many sheep as inhabitants (about 14,000)! The texelaar is the sheep breed of Texel.
Seashells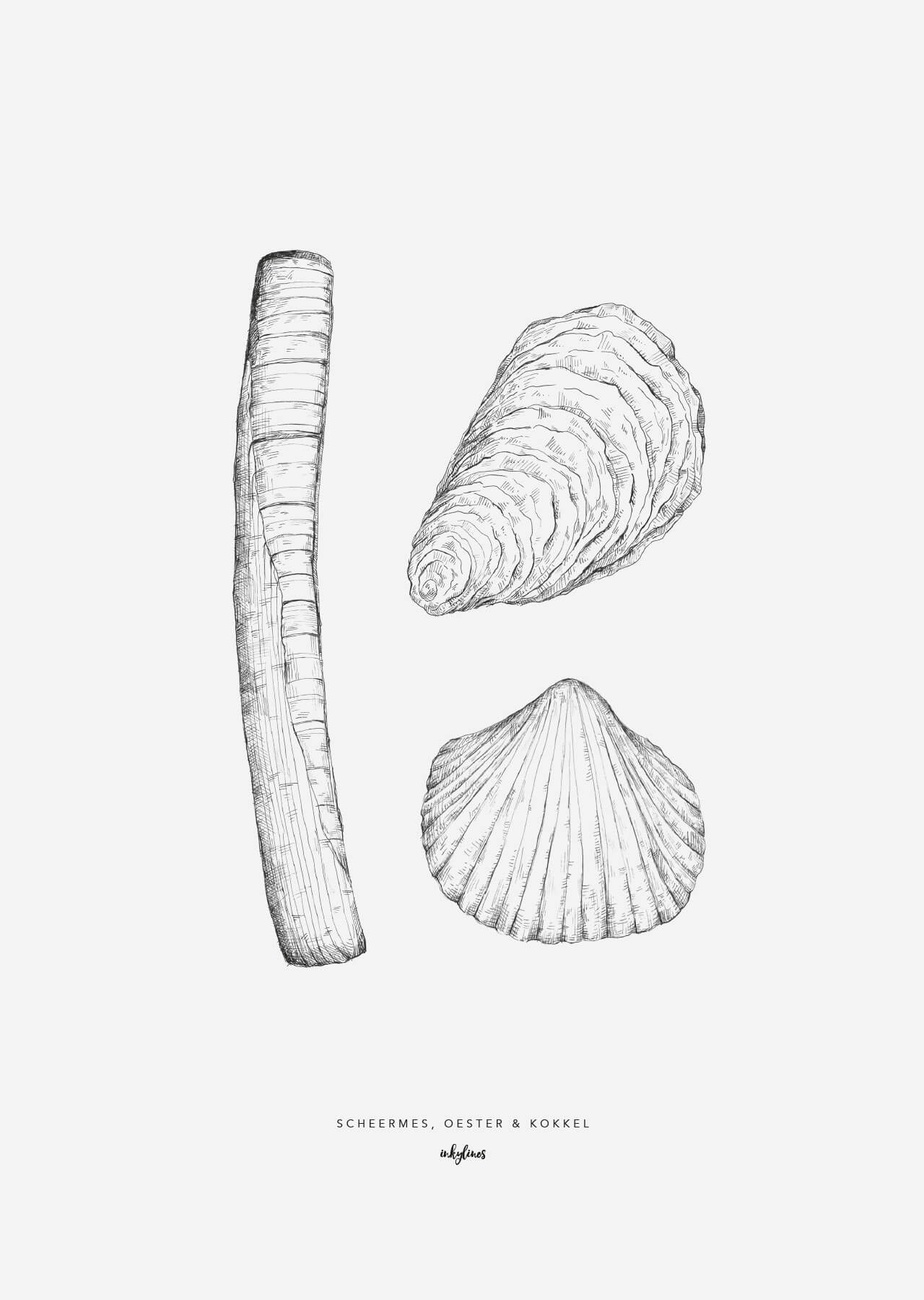 The cockle, razor and an oyster . Did you know that you can pick up oysters yourself on Texel?
Redshank
"The Redshank owes its name to the sound the bird makes: 'tjululuu' and that is an easy to translation to 'tureluur' ". - Vogelbescherming
Last bot not least, the seal!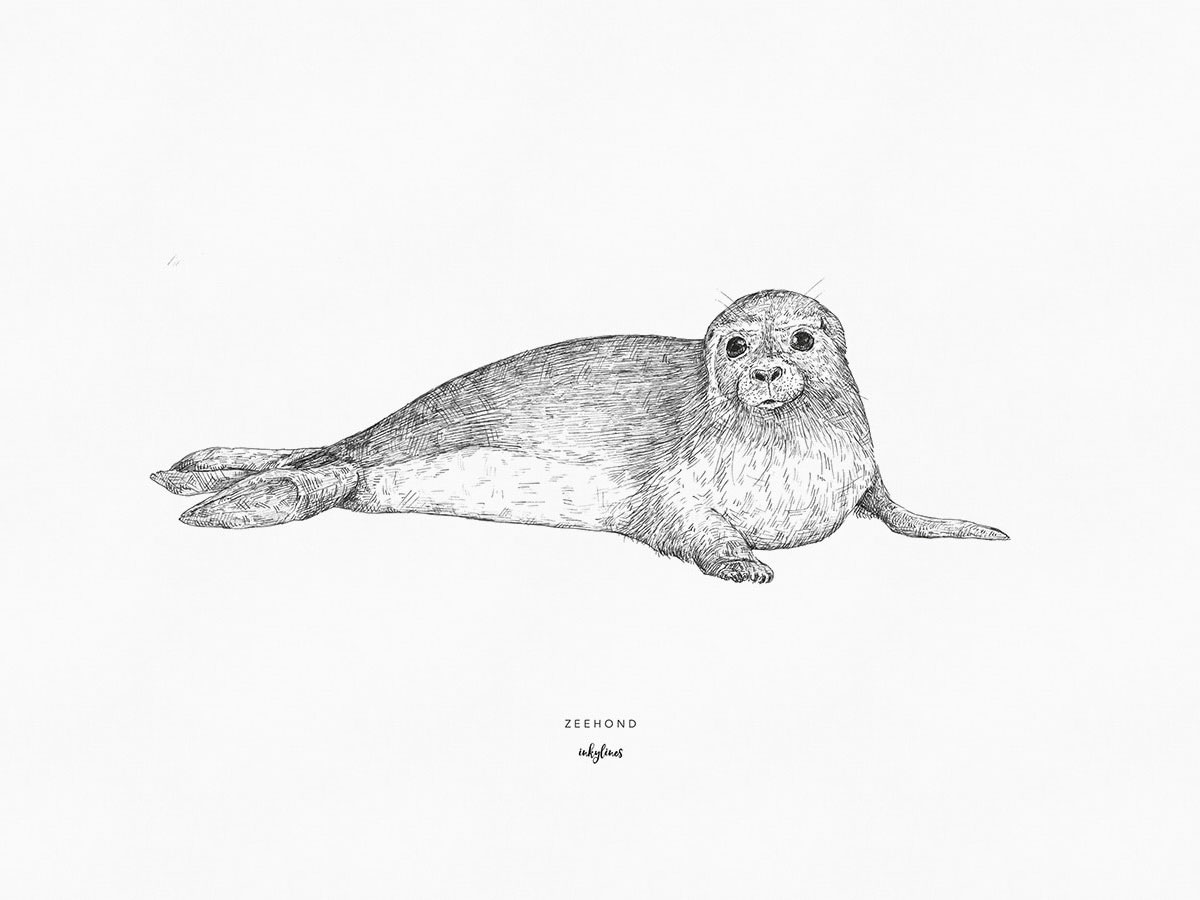 Are you going to Texel? Then visit ecomare , there you'll learn all about the seal !
The prints are only available in the webshop and Nieuw Leven Texel as card set and in the size A4.
With love, Anouk