In this blog post I will take you into the process of creating a drawing!
In May, it was my birthday and to celebrate I gave away a custom-made drawing on instagram . From the reactions I chose a winner. The idea that I liked the most was from Annemieke:
My idea .. Slightly crazy but the spine with pelvis .. I recently had a back operation and it remains special how your body is! Love!
1. Sketch
First, I start with a quick sketch. If I am satisfied, I will continue to work it out. I use simple print paper to draw, this works best for me, because I often write shopping lists and other things on there. :)
2. Lines
The next step is to outline the subject with a fineliner. I usually use the pigma micron from Sakura and especially the .005 (this is not advertising, I'm just a fan!). The .005 creates fine and narrow lines so I can work very precisely. With the .01 I indicate where the shadows should come.
3. Details
Now I have a good basis, so I'll continue with the details. Sometimes I start a drawing a number of times untill I have the right proportions or because I am simply not satisfied with it. And sometimes it succeeds at once!
4. Scan and edit
When I am satisfied, I scan the drawing. Then I edit the scan and remove everything that does not belong to the drawing (shopping lists, notes, etc.). I also make the drawing more clean by removing a number of lines and small errors.
5. To the printers!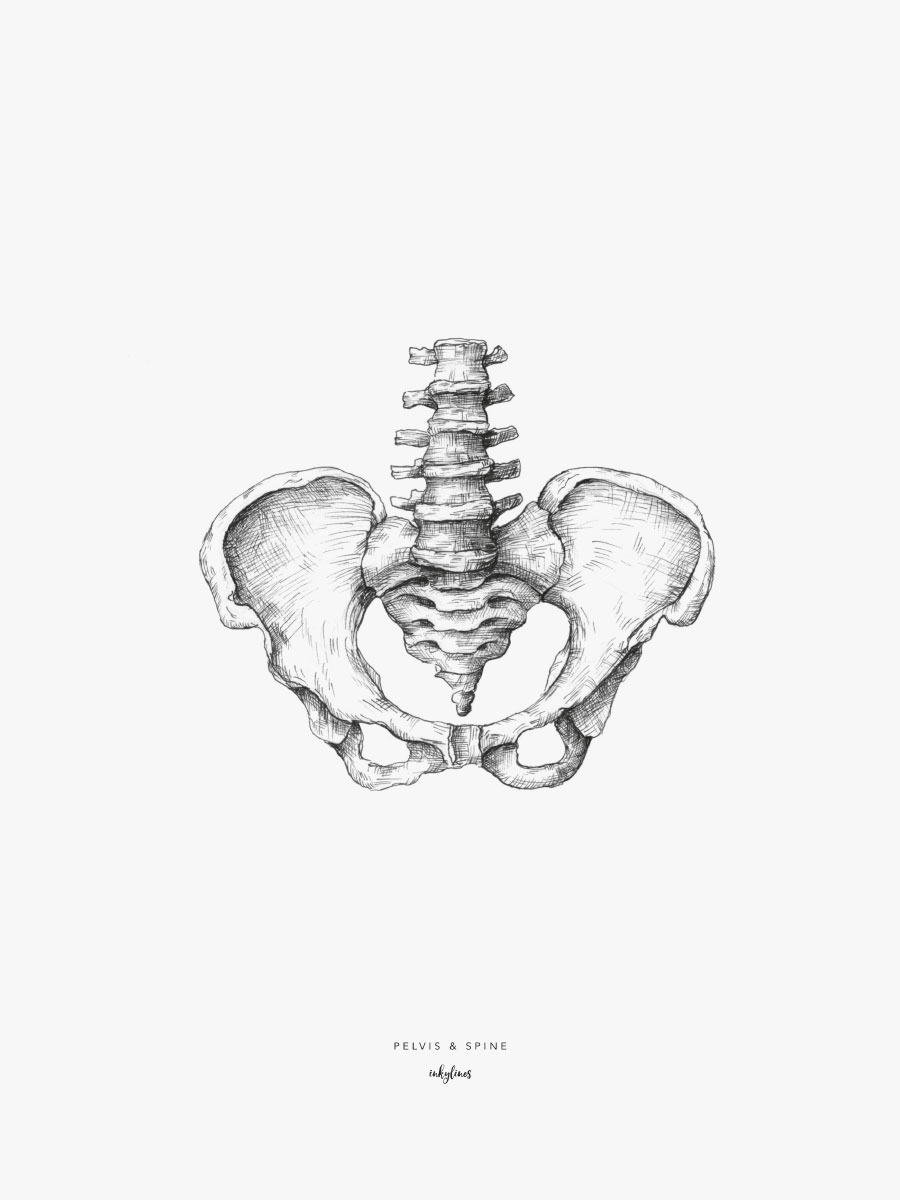 The end result of the drawing of the pelvis and the spine.
The drawing is final and goes to the printer! I have the drawing printed on light broken with a nice structure. When I receive the drawing, I wrap it in a plastic cover and it goes to the new owner!
With love, Anouk