It is October again and that means: inktober! For the next 31 days I'm going to draw every day, are you with me?
What is inktober?
Inktober is a month long art challenge created by artist @jakeparker that is focused on improving skill and developing positive drawing habits.
How does it work?
It's very simple;
Make a drawing (in ink).
Post it on any social media account you want or just post it on your refrigerator. The point is to share your art with someone. :)
Repeat this everyday for the whole month October!
Day 1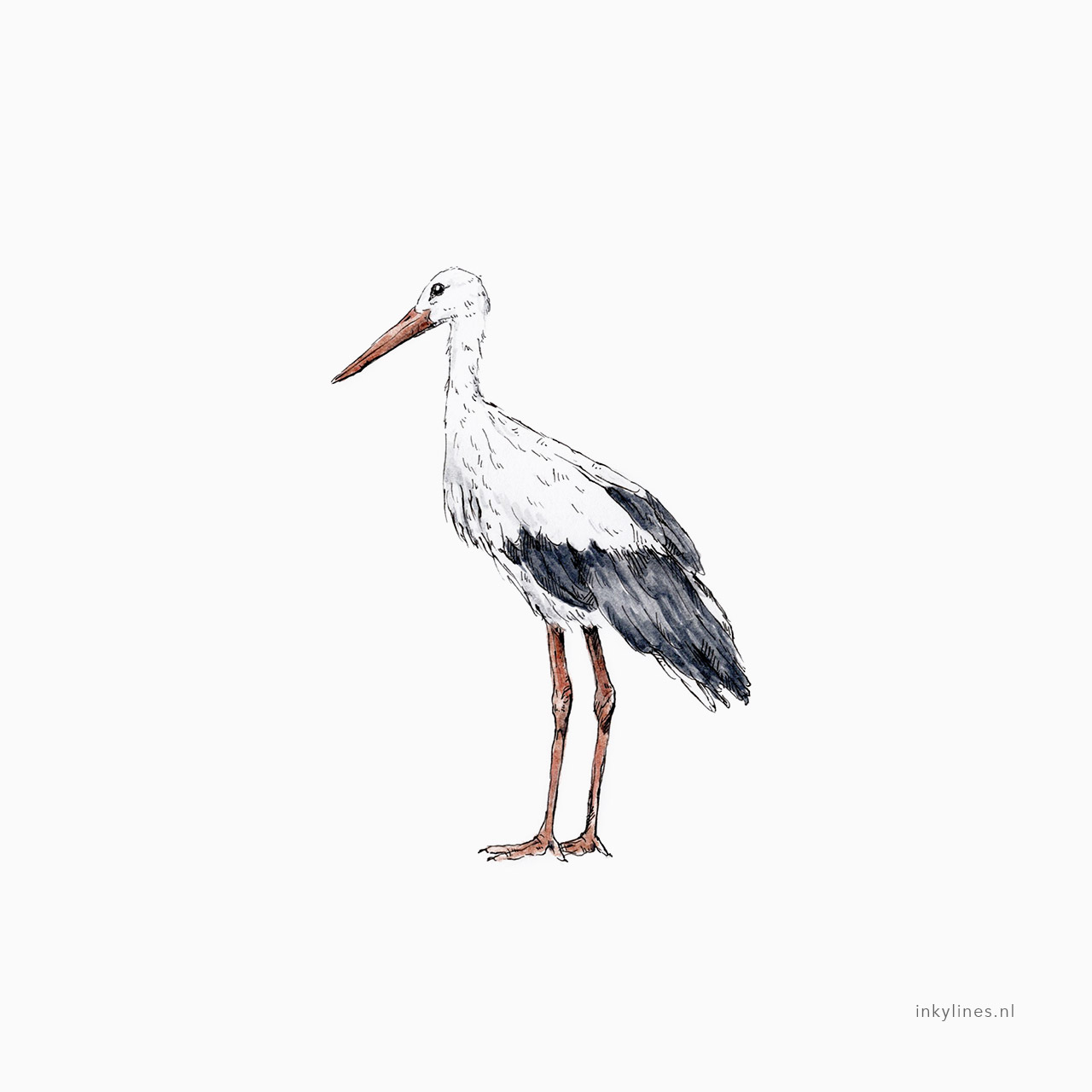 A stork for day one with ink and watercolor.
Day 2
Dried oats.
Day 3
Kangaroo.
Day 4
Nipplewort.
Day 5
Hummingbird, ink and watercolor.
Day 6
Wheat.
Day 7
Koala, ink and watercolor.
Day 8
Fern.
Day 9
Penguins.
Day 10
Octopus.
Love, Anouk