No orders will be shipped from 9 to 27 September due to vacation.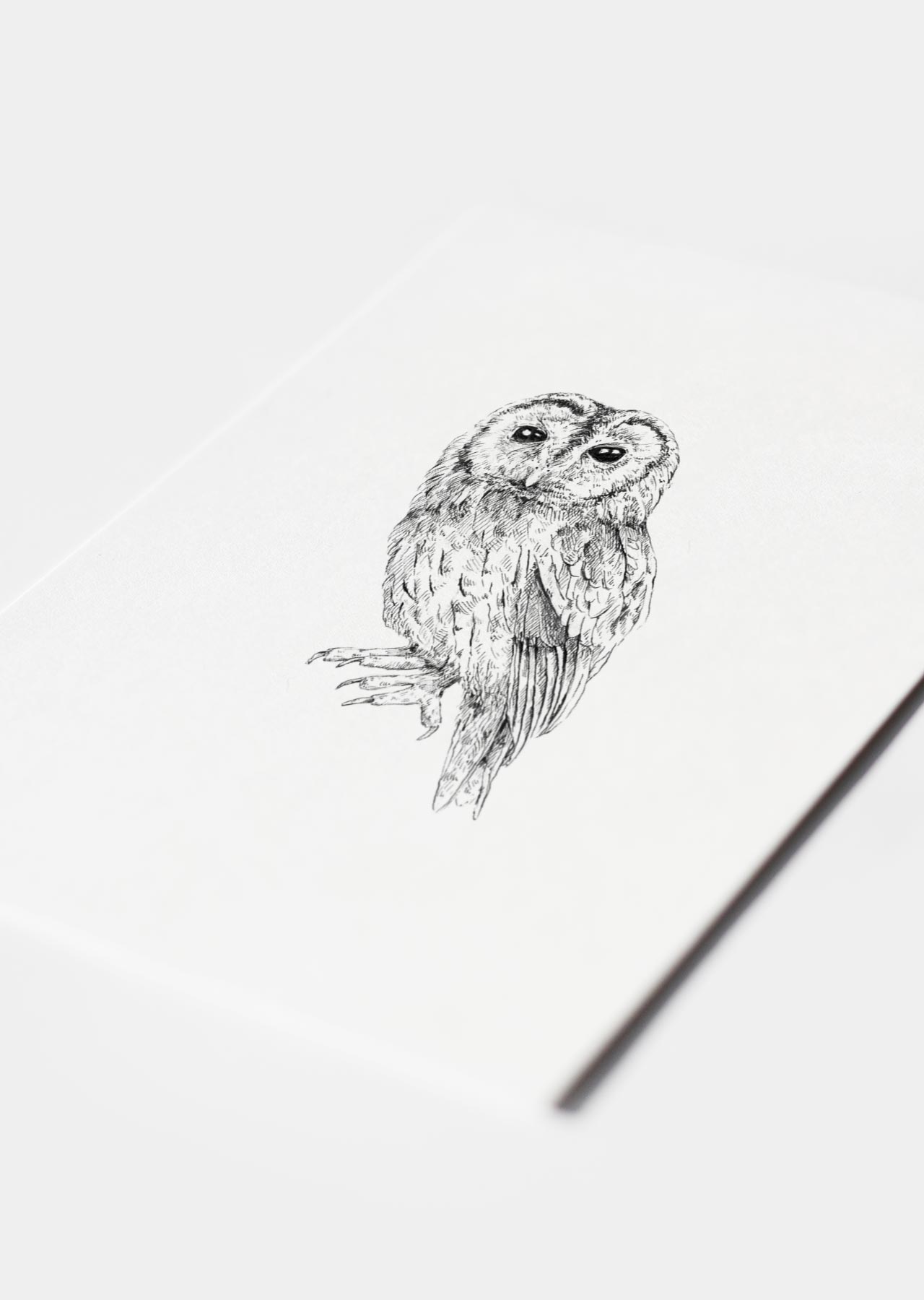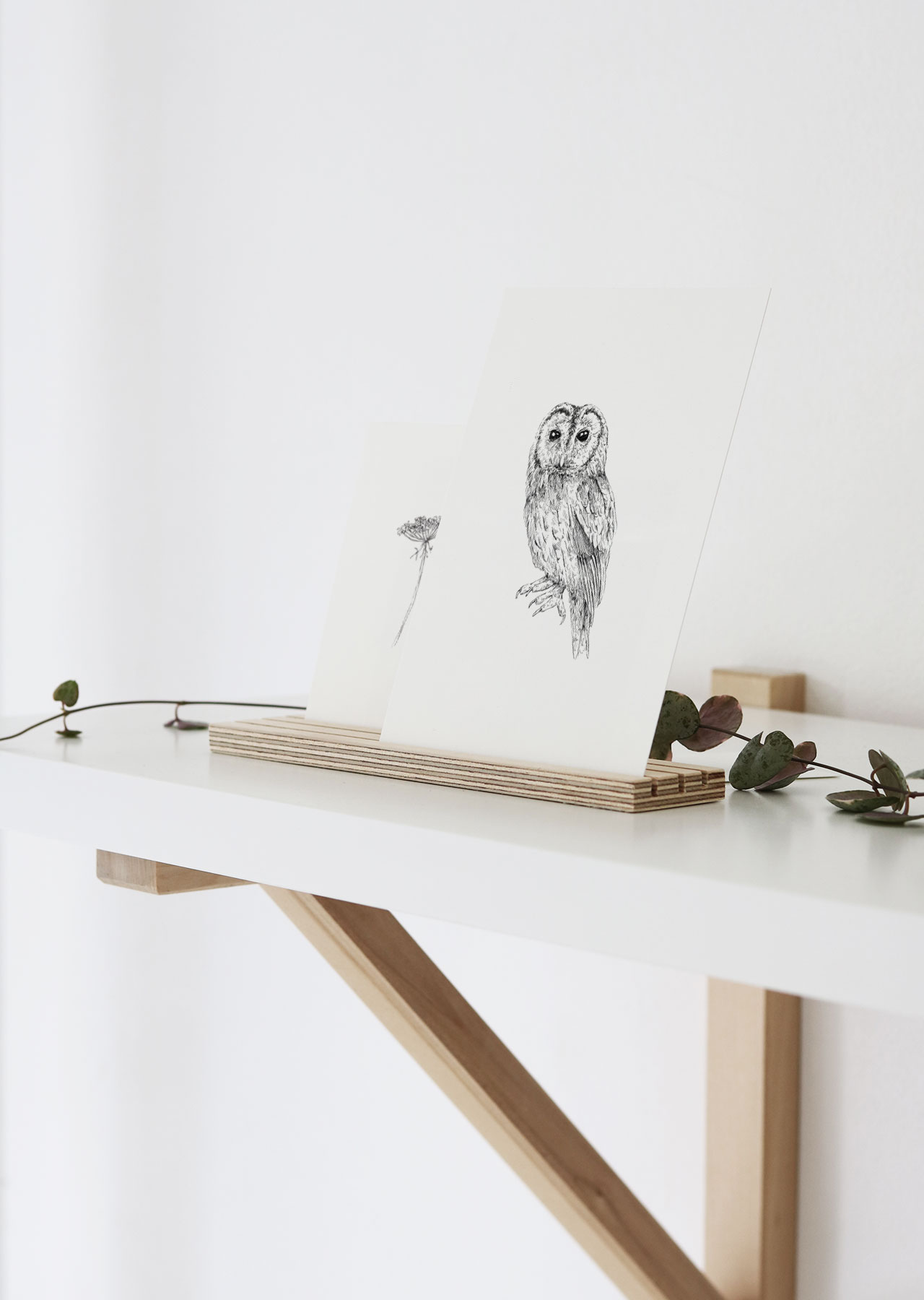 Tawny owl 2
The tawny owl is the most common owl species in the Netherlands and in Europe. It is about the size of a crow and has a large round head with black eyes and large, wide wings.
Product information
The A5 and A4 prints are packed in a plastic case with a cardboard and information sheet behind the illustration
Envelope not included
Free shipping in NL over € 50.
Free shipping for Europe & world over €100.
Card holders
Give your card or photo a beautiful place in your home with these holders. They are handmade, so each one is unique!