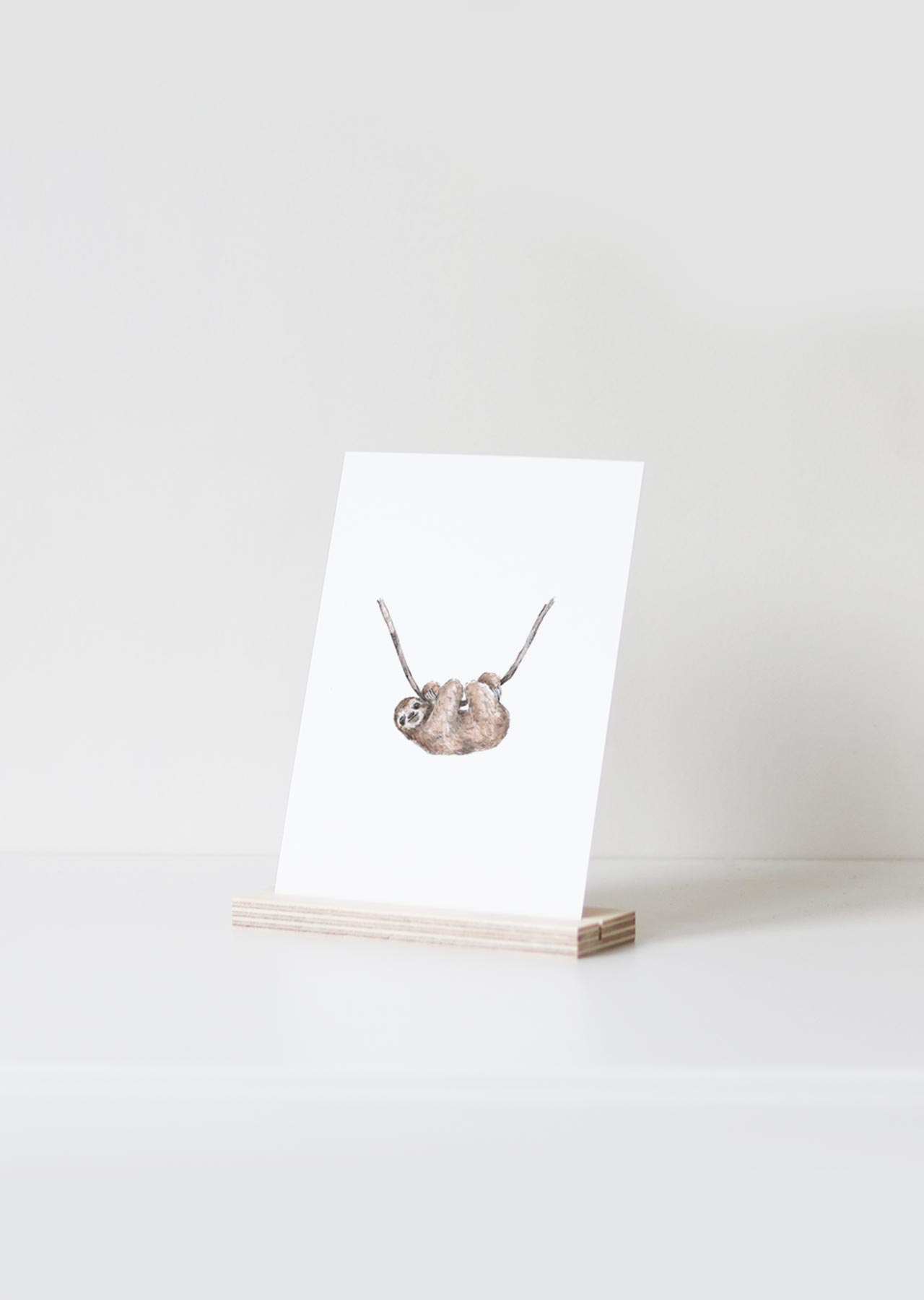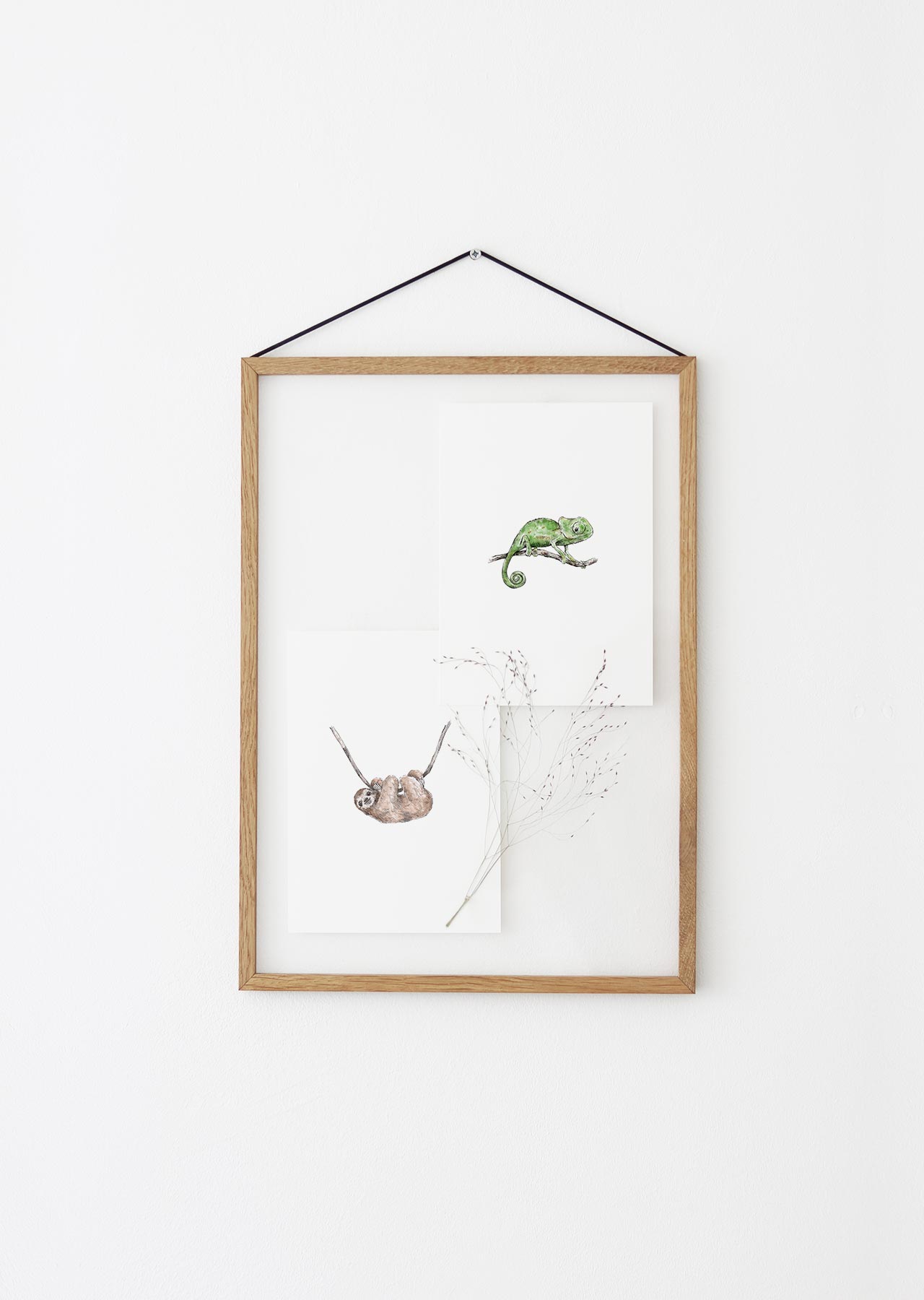 Sloth
Drawing of a sloth! They spend their lives mainly hanging in trees and do not cover more than 38 meters a day. When they are on the ground, they don't even move faster than 30(!!) centimeters per minute. This makes them the slowest mammals in the world. Finish with a matching envelope. Or display the card in a handmade card holder or A6 frame, a gift for someone else or yourself.
Product information
off-white with FSC quality mark
A6 size 10,5 x 14,8 cm
The back of the card is blank
Envelope not included
Free shipping in NL from €50.
Free shipping for Europe from €100.
Shipped within 3 working days.