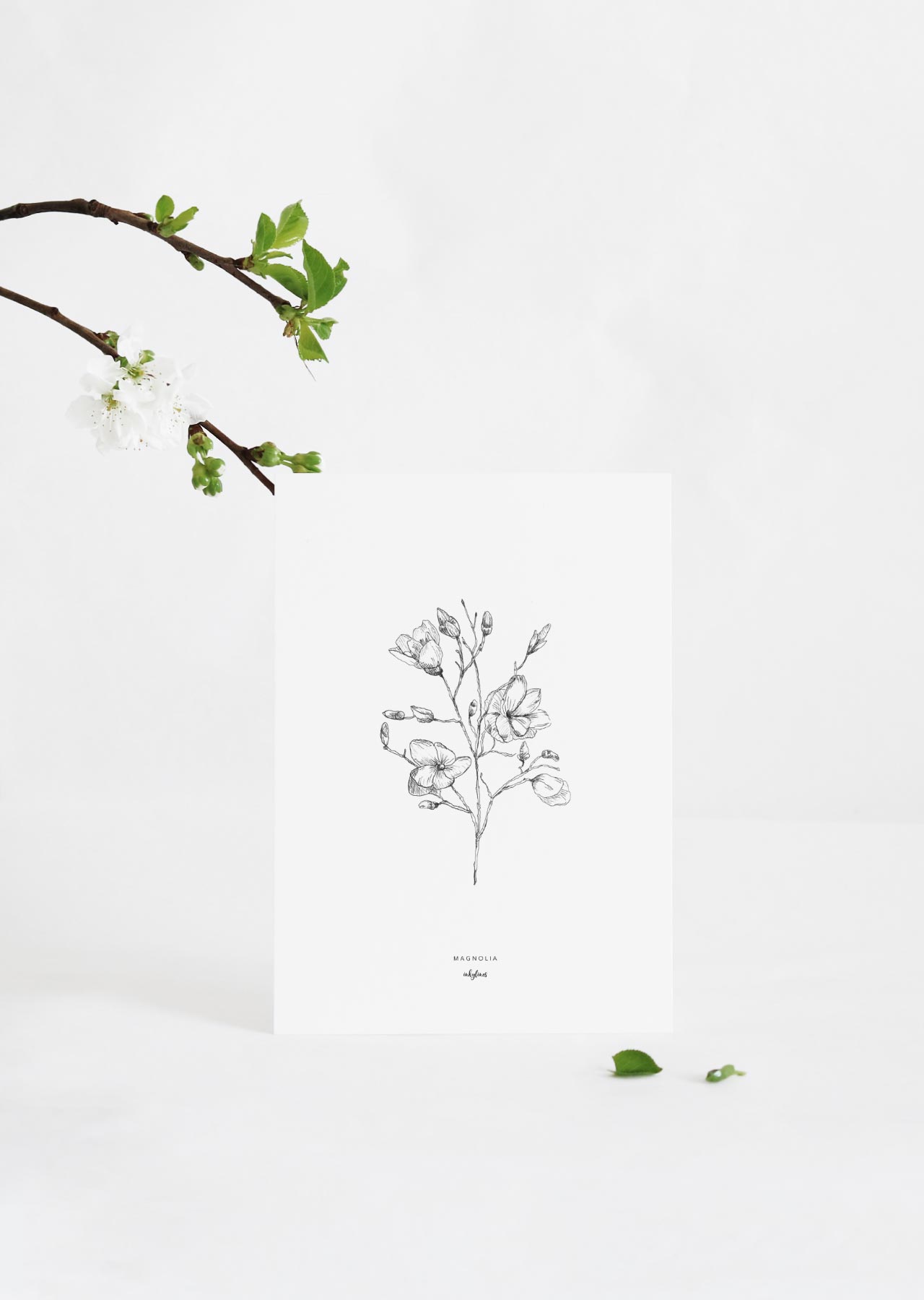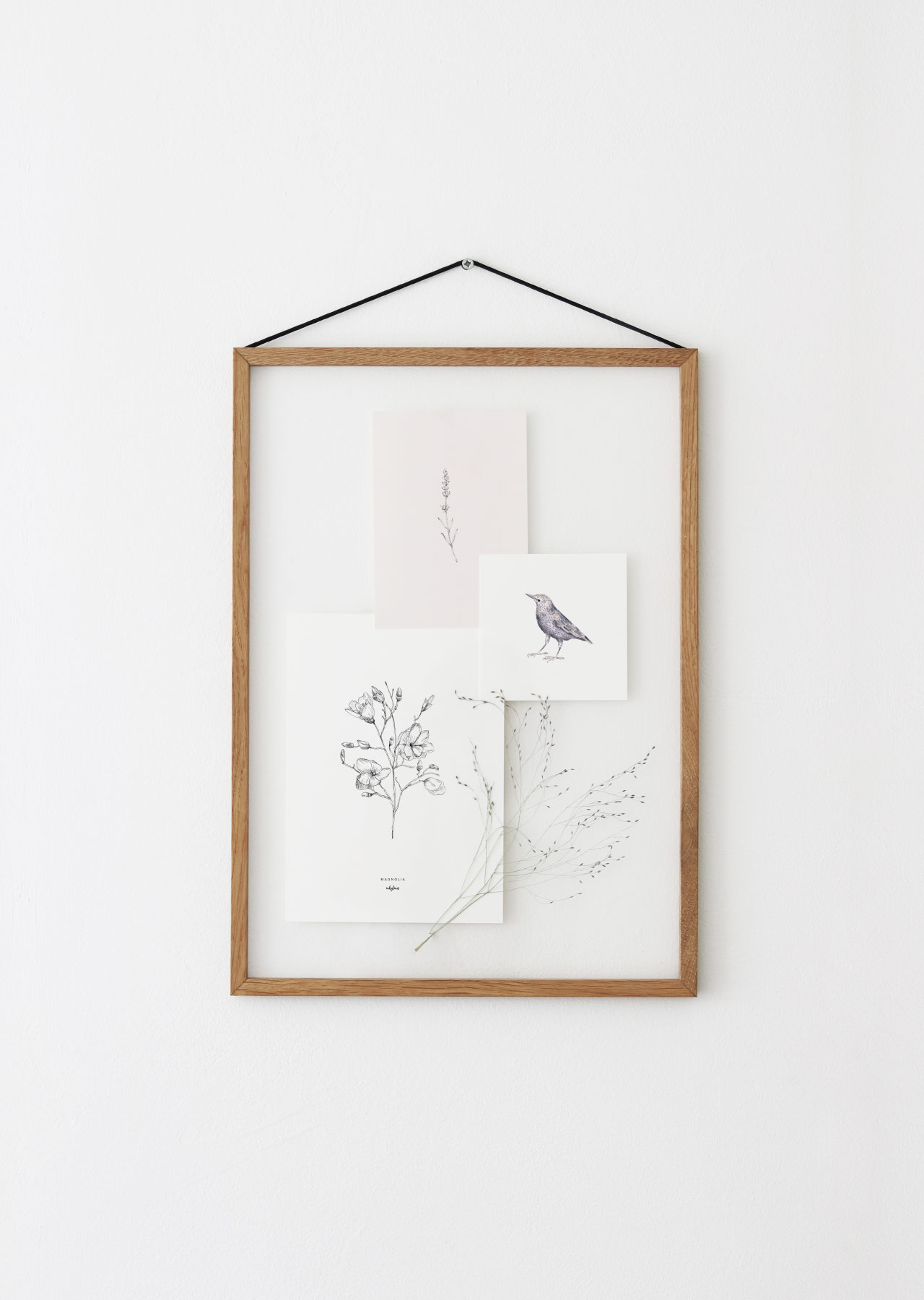 Magnolia
Illustration of a magnolia branch. The magnolia symbolizes loyalty, strength of love, purity and love. Also available in the flowers card set.
Due to a short break, orders will be shipped from May 20!

Receive a 20% discount with the code may20.

More information ›
Product information
The A5, A4 and A3 prints are packed in a plastic case with a cardboard and information sheet behind the illustration
The A3 posters are signed and numbered
Envelope not included
High-quality print created from a hand-drawn illustration
Free shipping in NL over € 30.
Free shipping for Europe & world over €100.