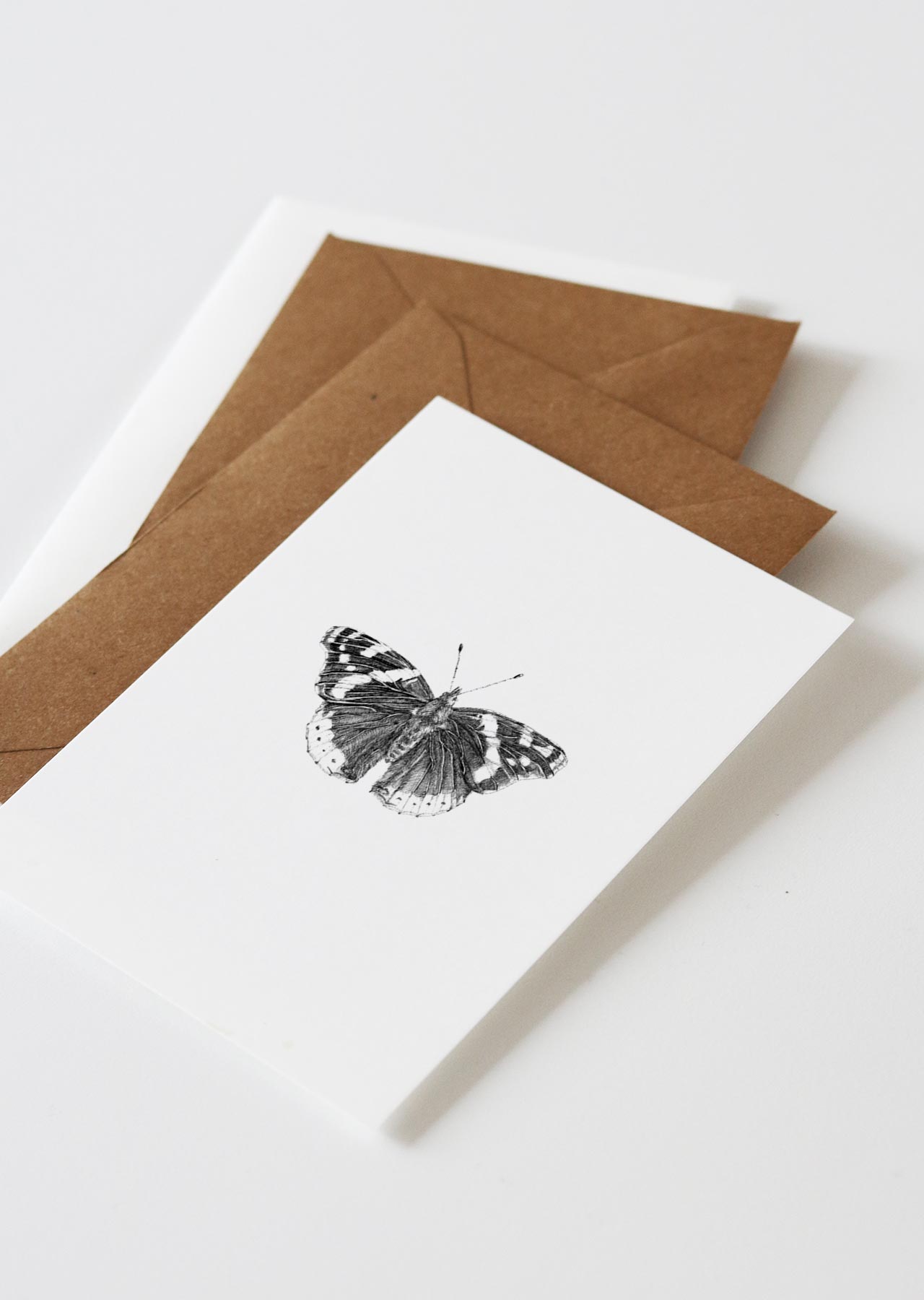 Red admiral butterfly
Hand drawn illustration of a red admiral butterfly. Seeing this butterfly flying near you often indicates that important news is on the way. For some cultures it symbolises spirits (or souls), transformation and resurrection. Also available in the insects set.
Product information
High-quality print created from an original hand-drawn illustration
Free shipping in NL over € 25.
Free shipping for Europe & world over €100.
Card holder - €4,95
Give your card or photo a beautiful place in your home with this holder. The holder is handmade, each one is unique!