Inspiration
There are many different ways to hang your inkylines card or poster. You can send them, use them for a gift, or even better; frame it and hang it on your wall for a unique work of art!
Create a collage in a moebe frame.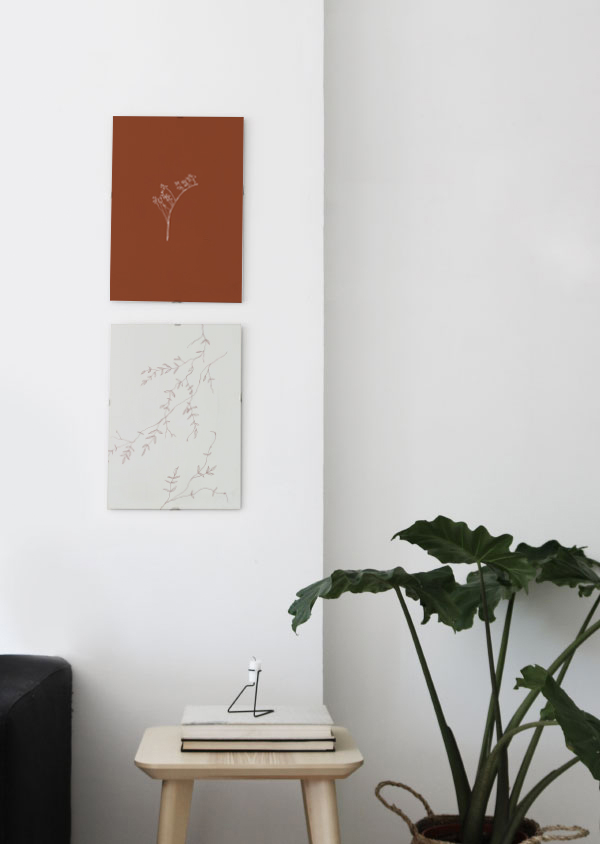 Mix and match with posters.
Postcard in a Moebe frame.