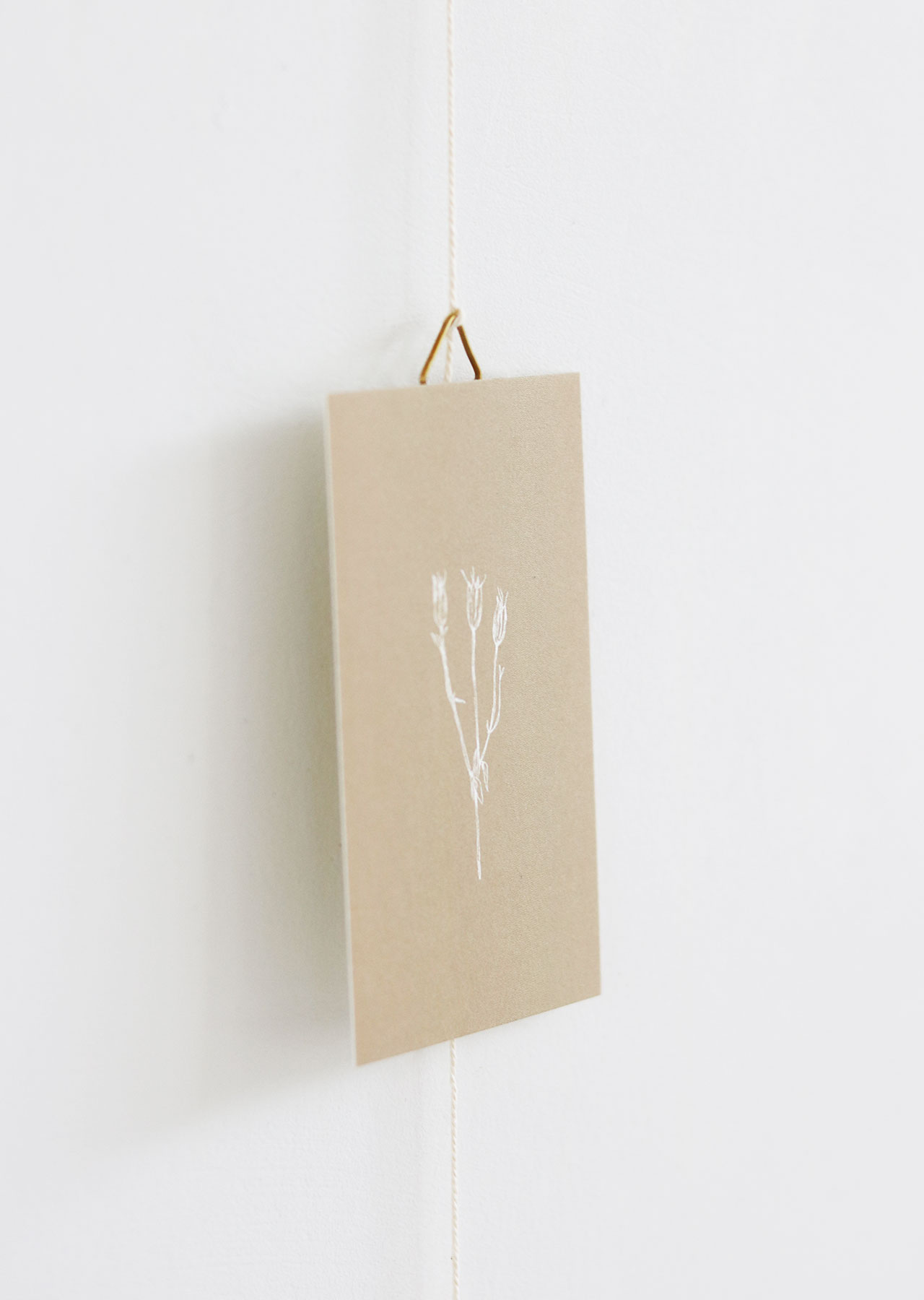 Picture hanger - 5 pieces
Picture hangers to hang your cards and prints on the wall.

The adhesive part on the back can be activated with water. Allow to dry for approx. 24 hours. To ensure that the card does not hang crooked, mark the center of the card beforehand so that the hanger is fixed in the middle. Removing the hanger can damage and tear the back of your print.
Product information
off-white with FSC quality mark
Free shipping in NL from €50.
Free shipping for Europe from €100.
Shipped within 3-5 working days.